SCEH call for papers now underway
SCEH 2020 Annual Conference Call for Papers Now Underway

The Society for Clinical and Experimental Hypnosis invites submissions of Workshops, Scientific Presentations and Posters for its upcoming Annual Conference in Anaheim, California in October of 2020.  
This year's theme, Hypnosis to Enhance and Augment Treatment Outcomes, puts a focus on the application of hypnosis to positively impact outcomes and improve the mental and physical well-being of patients and clients.
The SCEH Annual Conference will feature keynotes, symposia, and workshops that illustrate this theme, as well as scientific sessions covering the latest empirical research in the application of hypnosis in both medical and psychological practice. Proposals addressing the meeting theme will be prioritized.
The Society's 2020 Conference, its 71st Annual Workshops and Scientific Program, covering the theme of Hypnosis to Enhance and Augment Treatment Outcomes, will take place from October 14-18, 2020 at the Sheraton Park Hotel at the Anaheim Resort in Anaheim, California.
The deadline for the SCEH Call for Papers is April 17, 2020.
View the Call for Papers.
View preliminary information on SCEH's 2020 Annual Conference in Anaheim.
The conference hotel is now accepting reservations.  Learn more about the conference hotel and make a reservation.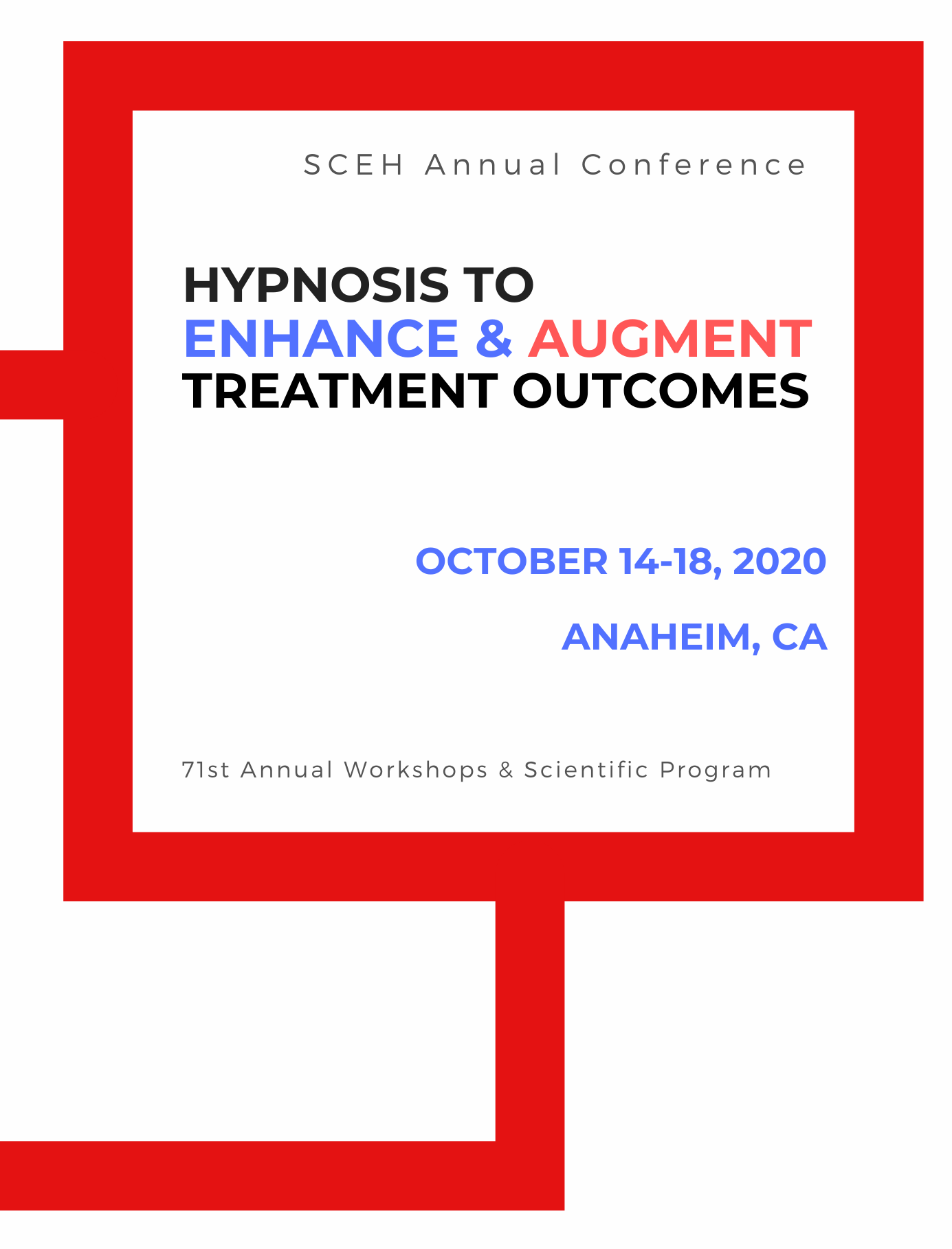 71st Annual Workshops and Scientific Program

Hypnosis to Enhance and Augment Treatment Outcomes
October 14-18, 2020
Sheraton Park Hotel at the Anaheim Resort, Anaheim, CA
#SCEH2020
 #HypnosisTraining #ClinicalHypnosis #ExperimentalHypnosis #HypnosisWorkshops #HypnosisResearch #CallforPapers #CallforPresentations
Share this post: