The Society for Clinical and Experimental Hypnosis (SCEH) is an international association whose mission is to promote excellence and progress in hypnosis research, education, and clinical practice.  A distinguishing feature of the Society is its emphasis on empirical inquiry and the evidence-base of hypnosis. 
SCEH hypnosis training programs are scientifically based and recognized by professional schools (medical, dental, psychology, social work). SCEH also offers hypnosis certification programs for clinicians and researchers. Among SCEH member benefits are the International Journal of Clinical and Experimental Hypnosis (the Society's quarterly scholarly journal), quarterly newsletter, hypnosis resources, a mentorship program and book discounts.


Upcoming Events


Will this be the year you learn more about Clinical Hypnosis? Check our our hypnosis training programs, which include an Annual Conference and Scientific Program, Midyear Clinical Hypnosis Workshops and monthly webinar series.
 
SCEH Awards Program (Online)

March 26, 2021

Advance registration required.  Sign up here.



2021 Midyear Clinical Workshops (Online)

April 23-24, 2021 (Friday and Saturday)
 
Introductory, Intermediate & Advanced level workshops.

Advance registration required. Registration now open.




2021 Annual Conference (Online)

72nd Annual Workshops & Scientific Program

Oct. 13-17, 2021 -- Online*       

#SCEH2021





Introductory, Intermediate & Advanced Workshops plus Scientific Program.



Call for Papers now underway.

Deadline 3/12/2021



Event registration opens in early summer.

* Out of an abundance of caution, we have moved our 2021 Annual Conference online.
We plan to reschedule our face-to-face meeting in Anaheim to 2022.
Resources for Coping with Covid-19
List of Resources

SCEH has put together a list of resources for dealing with the Anxiety and Stress of Covid-19. View it here.


FREE Public Service Webinar for Members on Covid-19:


Supporting Optimal Coping with the Anxiety and Stress of the Covid-19 Pandemic

SCEH offered this webinar twice in April of 2020 in cooperation with the Chicago School of Professional Psychology, as a public service for our members and students, faculty, staff and instructors at TCSPP, Saybrook University, University of Washington, and Baylor University.  There is no cost to attend. This program offers 1.5 APA CE for Psychologists and 1.5 BBS CEU for Counselors, Marriage and Family Therapists, and Social Workers. Thank you to our fantastic Presenters and all who participated.  See our Webinars page to learn how you can view the webinar recording.


It's Time to Renew Your Membership
All members have been sent dues renewal notices.  Please renew now to help SCEH continue to advance our mission of promoting the clinical and scientific uses of hypnosis.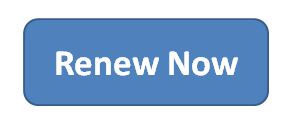 Already renewed?  Thank you for your support of the Society.


Logging in to your Profile
Need help to log in?  View our guide.

Need some help with using a Form on our system?  Check out this page.
Forgot your password?  Click on the previous link, enter the email you use for SCEH and your password will be sent to you. Contact us if you need assistance. 
Donate Now
With your help, SCEH can strengthen our important work to promote excellence and progress in hypnosis research, education, and clinical practice.  Help us advance our mission.
NEW!  Contribute $70 or more in celebration and become a founding member of the SCEH Platinum Club! Click here to donate online.


Member News
SCEH is always on the lookout for news from our members!  Send us your Member News for our next newsletter. Members are invited to send news items to: [email protected]


Interested in Becoming a Member?

We invite qualified health care professionals to explore membership. Members receive discounted registration for events and these membership benefits.


Member Login
Log in at the top of the page to:
---

Explore membership benefits
and eligibility requirements. 

---
Help promote excellence and progress in hypnosis research, education and clinical practice.
Join the Platinum Club
---

Not a member but want to
get alerts about SCEH
clinical hypnosis training
and other programs?
---

SCEH Quarterly Newsletter


See the Journals & News
 tab for past issues.

---
Useful resources for clinicians contributed by SCEH members
---
---
---

Constituent of the 
International Society of Hypnosis


---



Affiliate of the 
American Association for the
Advancement of Science