2020 Annual Conference 
Save the date and plan to join us in Anaheim!  Call for Papers Now Underway!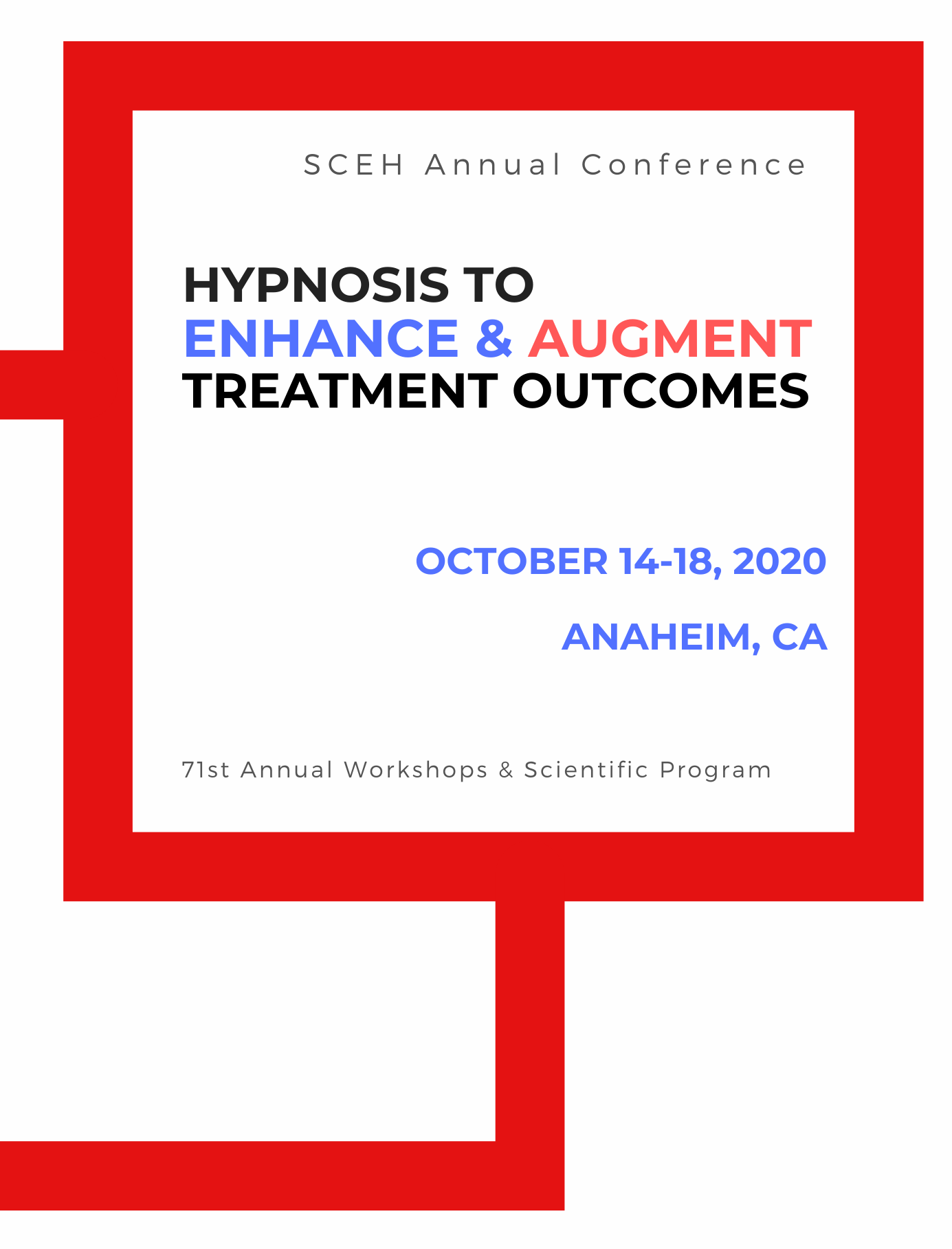 Introductory, Skills and Advanced Workshops plus Scientific Program.

Workshops meet accepted Standards of Training in Clinical Hypnosis and count toward SCEH Hypnosis Certification Programs.

NEW !! Call for Papers Now Underway!
Submission Deadline: April 17, 2020

NEW!! Conference Hotel Accommodations: 
Now accepting reservations
Conference Registration:  Opens June 2020

#SCEH2020
Bookmark this page and watch for more details on our 2020 Annual Conference as they are finalized.
2020 Conference Committee
 Overall Meeting Chairs:   Ciara Christensen, PhD and David Reid, PsyD
Scientific Program Co-Chairs:  Vivek Datta, MD, MPH and Lida Turner, MD

Introductory Workshop Co-Chairs:  Barbara McCann, PhD and Tova Fuller, MD, PhD


Skills Workshops Co-Chairs:  Alexandra Chadderdon, PsyD and Deanna Denman, PhD


Advanced Workshops Co-Chairs:  Ciara Christensen, PhD and Catherine McCall, MD

Members:  Janna A. Henning, JD, PsyD, FT
71st Annual Workshops and Scientific Program

Hypnosis to Enhance and Augment Treatment Outcomes
October 14-18, 2020
Sheraton Park Hotel at the Anaheim Resort, Anaheim, CA
#SCEH2020
 Photo Credits:
Above: Anaheim photos courtesy Visit Anaheim.