2018 Midyear Introductory and Advanced
Workshops in Clinical Hypnosis
Co-sponsored by SCEH and APA Division 30




April 20-22 2018 (Friday thru Sunday)

Radisson Hotel Albany, Albany, New York
Two Tracks:
Introductory/Basic: Introduction to Clinical Hypnosis
Advanced

: Power Tools for Anxiety and Affect Regulation:



Integration of Hypnosis, Cognitive-Behavioral and Mindfulness Interventions in Clinical Hypnosis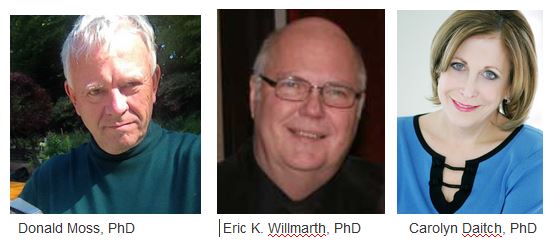 Who Should Attend
Workshops are designed for Psychologists, Physicians, Social Workers, Counselors, Dentists, Chiropractors, Master's level Nurses and Clinical Nurse Practitioners, other Master's level licensed mental health and healthcare professionals, and clinical and experimental researchers in the field of hypnosis. Workshops are of the highest teaching quality and feature experiential learning so that attendees can put into immediate practice the concepts learned.
Location
Radisson Hotel Albany, Albany, New York
205 Wolf Rd, Albany, NY 12205
(518) 458-7264
Workshop Schedule
Friday and Saturday: 8:30 AM - 6:00 PM
Sunday: 8:30 AM - 1:00 PM
CONFERENCE REGISTRATION: Conference Registration takes place on Friday at 7:30 AM at the hotel. All attendees must check in at the Conference Registration Desk to receive a badge, CE forms and conference materials.
About the Workshops
Introduction to Clinical Hypnosis (Basic Workshop)
For hundreds of years, hypnosis has been a powerful tool that has allowed medical and psychological providers a means to assist their patients or clients. This course follows established Standards of Training to provide students with a basic background and understanding to begin using hypnosis within the context of their own scope of practice.
In addition to reviewing a brief history of hypnosis, this course will introduce students to the steps to facilitate a hypnotic state along with various types of suggestions for positive therapeutic change. Emphasis will be placed on how to integrate these skills into clinical practice or apply to research models.
This workshop will include live demonstrations, videos, PowerPoint lectures and supervised hands-on practice of hypnotic inductions, deepening techniques, suggestions and re-alerting. Each student will have the opportunity to hypnotize and to be hypnotized in the classroom setting.
Learning Outcomes:
Define hypnosis based on current published definitions of hypnosis
Identify at least three major figures in the historical development of hypnosis
Identify at least three major theories of hypnosis
Identify the major myths and misconceptions regarding hypnosis
Identify three possible changes associated with hypnosis and memory.
Discuss specific ethical/legal issues involving hypnotic restoration of memories, disqualification of testimony in court, and the "false memory" syndrome
Cite three key points of hypnosis in a non-technical manner in educating a client or patient about hypnosis
Summarize two or more important elements in obtaining informed consent regarding the use of hypnosis clinically
Identify at least five phenomena associated with hypnosis and how they may be utilized in clinical practice and treatment planning
Summarize at least two reasons for removing suggestions and for re-alerting clients; and demonstrate at least one method for re-alerting from hypnosis
Define at least six principles of hypnotic induction and suggestion
Demonstrate a hypnotic induction and provide a therapeutic suggestion to a volunteer client
Participate in at least three separate hypnotic experiences as subject and as facilitator
Cite evidence for the long-term stability of hypnotic responsivity and be able to identify the age range when hypnotic responsiveness peaks
List the traditional "stages of hypnosis"
Describe at least four traditional methods for deepening or intensifying hypnotic involvement
Be capable of teaching self-hypnosis to patients/clients
Differentiate when one might use a suggestive hypnotic approach and when an insight-oriented or exploratory hypnotic approach might be appropriate.
Identify therapist, patient, and context variables that may contribute to resistance
Identify the ethical-legal issues and standards for professional conduct in using hypnosis clinically
Power Tools for Anxiety and Affect Regulation: Integration of Hypnosis,

Cognitive-Behavioral and Mindfulness Interventions in Clinical Hypnosis

Mastery and maintenance of affect regulation are often impeded by an individual's habitual knee-jerk response to frustration, perceived threats, or environmental stressors. This workshop focuses on what affect dysregulation is, how it affects our clients and their relationships, and how it can be controlled through self-regulation tools. In addition, the workshop will have a specific focus on anxiety as a sub-set of affect dysregulation.
With the right tools, therapists can help reactive clients stay calm in stressful situations. With the right tools, clients who stress out can learn to tone down or tune out their stressors. This workshop offers an affect regulation toolbox of techniques that incorporate hypnosis, cognitive behavioral approaches, and mindfulness. Therapists can dip into this all-purpose toolbox for interventions that can help clients manage their emotions, soften their anxiety, and navigate conflicted relationships with spouses, adult children, and co-workers.
This workshop also introduces the groundbreaking STOP Solution for calming emotional flooding. The STOP Solution provides a methodical protocol of easy-to-use tools that can be applied when clients experience anxiety or other difficult-to-manage emotions. The tools based on hypnosis, mindfulness and cognitive behavioral approaches have specific and individualized applicability to the most commonly experienced triggers.
Learning Outcomes:
Name the inter-related components of affect dysregulation.
State four causes of affect dysregulation.
Name the four major components of anxiety
Articulate how hypnosis promotes affect regulation
Demonstrate the STOP solution as an integrative model for affect Regulation
Demonstrate and practice four quick interventions that down regulate the nervous system
Video demonstration of a case demonstrating the use of the STOP Solution
Articulate the role of mindfulness in the treatment of anxiety and emotion management techniques
Delineate and demonstrate treatment protocols that integrate ego-state therapy
Delineate and demonstrate a treatment protocol using CBT and hypnosis
Construct- self-talk interventions that counteract negative self-hypnosis
Describe two techniques for tolerating uncertainty
Delineate the sequence of treatment for treatment of anxiety
Demonstrate the application of hypnosis for the treatment of GAD and SAD
Articulate and demonstrate hypnotic protocols for specific phobias and PTSD
Identify two interventions that can help clients tolerate the physiological manifestations of panic disorder
Articulate the effect of emotional dysregulation and anxiety in relationships
Delineate the appeal, attack, and retreat pattern in relationships
Demonstrate one affect regulation technique for diminishing conflicts in relationships
Demonstrate a treatment protocol to enhance attunement in relationships
Delineate and demonstrate a treatment protocol to heal early relational wounding
Increasing compliance with at home practice
Presenters
Leading our workshops will be experts and leaders in the field who are exceptional presenters.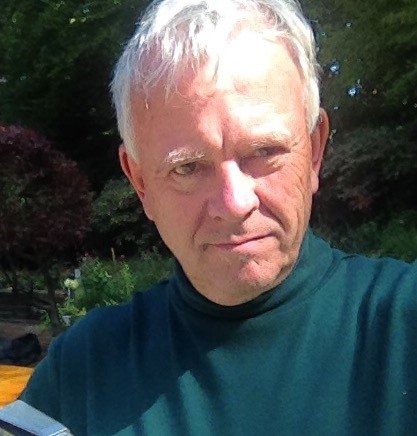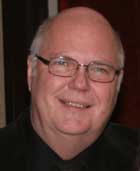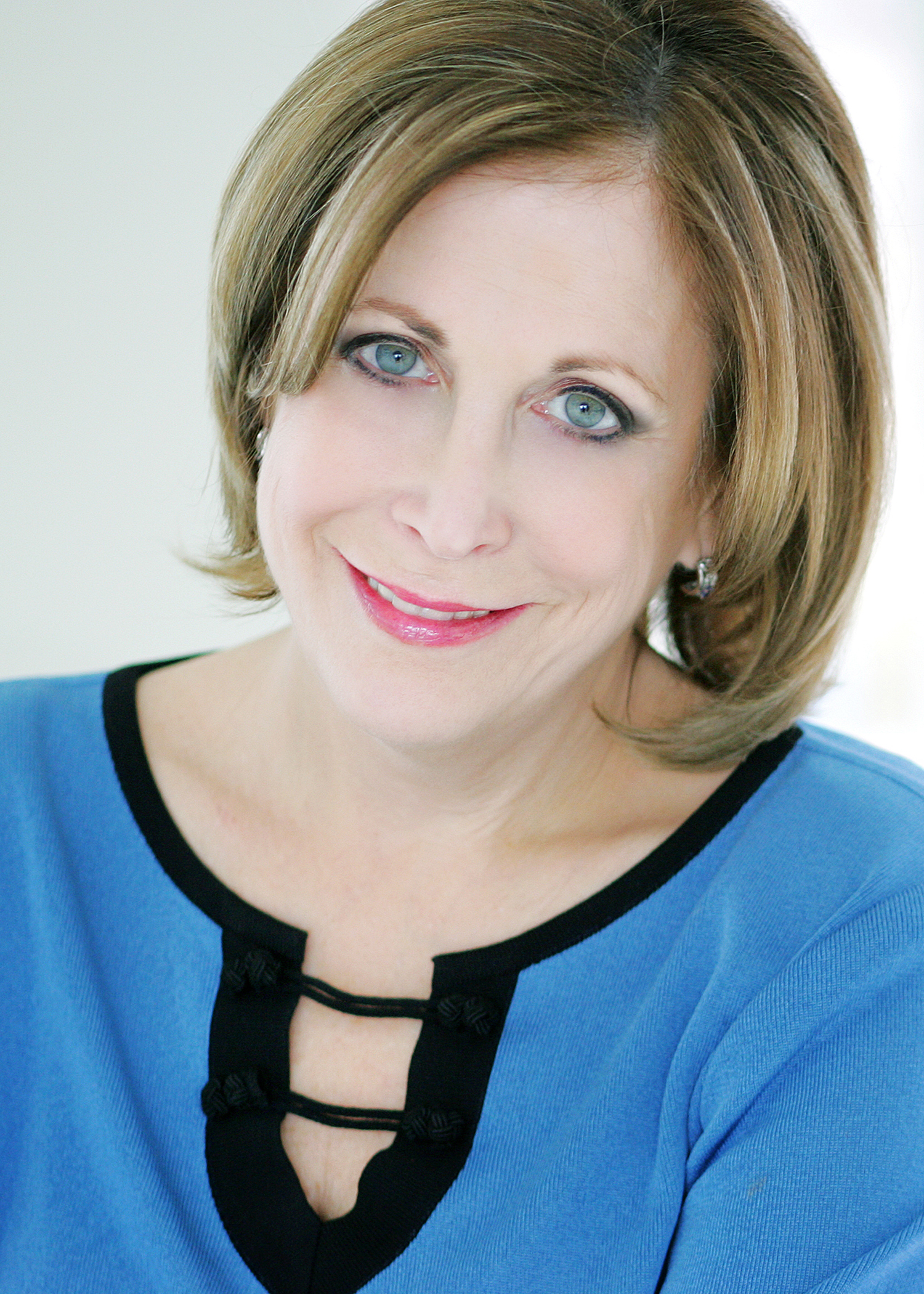 Donald Moss, PhD Eric K. Willmarth, PhD Carolyn Daitch, PhD

Introduction to Clinical Hypnosis
Donald Moss, PhD, Dean, College of Integrative Medicine and Health Sciences, Saybrook University and co-author, Pathways to Illness, Pathways to Health. View full bio.
Eric K. Willmarth, PhD, Saybrook University and Founder and President, Michigan Behavioral Consultants, P.C. View full bio.

Advanced Workshop in Clinical Hypnosis: Power Tools for Anxiety and Affect Regulation
Carolyn Daitch, PhD, Director, Center for the Treatment of Anxiety Disorders, Farmington Hills, Michigan and renowned psychologist, trainer and author, Affect Regulation Toolbox: Practical and Effective Hypnotic Interventions for the Over-Reactive Client. View full bio.

Continuing Education Information

Workshops meet accepted Standards of Training-in Clinical Hypnosis.
Midyear Conference Continuing Education

This event is co-sponsored by the Society for Clinical and Experimental Hypnosis, APA Division 30 and The Institute for Continuing Education. Continuing education credit is offered as listed below. Each workshop offers 20.00 contact hours, with full attendance required. Partial credit is not offered. Application forms and other required CE materials will be available on site. If you have questions regarding continuing education, the program, faculty, grievance issues, please contact The Institute at: 800-557-1950; e-mail: conted@aol.com.
To receive continuing education credit, participants must complete all CE forms, sign in/out at designated locations, and submit an evaluation of the sessions attended.
Note: It is the responsibility of attendees to check with their state licensing/certification board to determine if CE credit offered by The Institute for Continuing Education will meet the regulations of their board.

Psychology: The Institute for Continuing Education is approved by the American Psychological Association (APA) to sponsor continuing education for psychologists. The Institute for Continuing Education maintains responsibility for this program and its content.
Counseling: The Institute for Continuing Education is recognized by the New York State Education Department's State Board for Mental Health Practitioners as an approved provider of continuing education for licensed mental health counselors. Provider MHC-0016.
NOTE: NBCC credit is not offered.
Social Work: The Institute for Continuing Education, Provider 1007, is approved as a provider for social work continuing education by the Association of Social Work Boards ( ASWB ), www.aswb.org, through the Approved Continuing Education ( ACE ) program. The Institute for Continuing Education maintains responsibility for the program. ASWB Approval Period: 04-13-2018 - 04-13-2021. Social workers should contact their regulatory board to determine course approval for continuing education credits.
New York: The Institute for Continuing Education is recognized by the New York State Education Department's State Board for Social Work as an approved provider of continuing education for licensed social workers. Provider No. 0025.
New Jersey: This program has NOT been submitted to the NJ Board of Social Work for pre-approval.
Marriage-Family Therapy: The Institute for Continuing Education is recognized by the New York State Education Department's State Board for Mental Health Practitioners as an approved provider of continuing education for Licensed Marriage and Family Therapists. Provider MFT-0012.
Skill Level: This program is appropriate for mental health professionals of all skill levels.
Instructional Methodology: May include didactic, lecture, demonstrations, audio visual clips, experiential exercises, small and large group discussions.
Pricing
Members of SCEH and APA Division 30, please use member pricing. Membership status will be verified.
Pricing
Category

Early bird pricing

Regular pricing

Member
(SCEH/APA Div. 30)

$457

$557

Non-member

$657

$757

Student member

$272

$322

Student non-member

$322

$372
Deadline for early bird pricing: March 31, 2018. Advance registration is required.
Cancellations received on or before March 31, 2018 at 5:00 PM EST USA will be issued a refund, minus a $75 processing fee. Sorry, no refunds will be made after March 31, 2018.
Breaks and Meals

BREAKS/COFFEE: Coffee/tea is included for registrants. On Friday and Saturday, there are 15-minute breaks at 10 AM and 3 PM. On Sunday, there is a 15-minute morning break at 10 AM.
MEALS: Meals are on your own, and are not included in your conference registration. There is a restaurant in the hotel and many restaurants nearby.
ADA
If you require special accommodations to attend, please contact the SCEH office at info@sceh.us.
If paying by check, please make checks payable to: Society for Clinical and Experimental Hypnosis
Mail to:
Society for Clinical and Experimental Hypnosis
305 Commandants Way – Commoncove Suite 100
Chelsea, MA 02150-4057 USA
We have secured a special discount rate at the Radisson Hotel Albany for attendees. Rooms have one king or two queen beds, subject to availability. The Radisson Hotel Albany is a 100% nonsmoking facility. Included in your room rate are the following:
Complimentary van transportation to and from the Albany International Airport for overnight guests.
Complimentary self-parking.
Complimentary wireless high-speed internet access throughout the entire facility.
To book your room, please call the 24-hour hotel reservation line at 1-800-333-3333 and ask for the "Society for Clinical and Experimental Hypnosis Block".
All reservations require a credit card or deposit equal to one night's room and tax to guarantee the room. Rooms may be cancelled by 6:00 pm on the date of arrival with no penalty. Check-in time is 4:00 pm and check-out is 12 noon.
Deadline: Our special discounted rate is in effect until rooms sell out or March 30, 2018 whichever is earlier.
About the Hotel: At Radisson Hotel Albany, guests enjoy a convenient stay in New York's capital city with services like complimentary parking, free high-speed Internet access and a 24-hour business center. The hotel's complimentary shuttle takes you to destinations within two miles of the hotel, including Albany International Airport (ALB). The hotel also offers amenities that help you unwind and recharge. Guest amenities and services include:
312 rooms
The Grille Restaurant
205 on Wolf Lounge
Fitness center
Indoor pool, open Sun-Thu, 9 a.m.-9 p.m.; Fri-Sat, 9 a.m.-10 p.m.
Seasonal outdoor pool, open Memorial Day to Labor Day, 9 a.m.-dusk
Whirlpool hot tub
Game room
24-hour business center
Complimentary self-parking
Free shuttle service within two-mile radius, available 4 a.m.-midnight
Free high-speed Internet access

What was once a trading center for the Dutch is now the capital of New York State. Albany has grown exponentially throughout the years and is home to historic sites, museums, bars, breweries, eateries, shopping centers and more. Among its historic attractions are the New York State Museum and the New York State Capitol Buildings.
Get a copy of the Albany Visitor's Guide.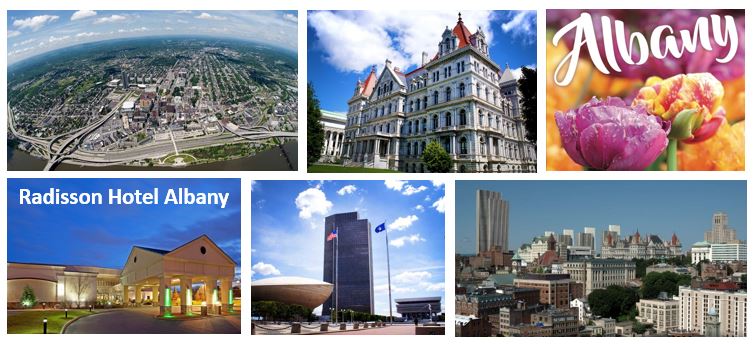 As its mission, SCEH exists to promote excellence and progress in scientifically based hypnosis research, education, and clinical practice. The Society's goal is to grow understanding and clinical applications of hypnosis now and in the future. SCEH boasts a rich history in hypnosis training and research, and each year presents its Annual Workshops and Scientific Session, now entering its 69th year. As the voice of professional hypnosis, SCEH provides benefits that include: education, the International Journal of Clinical Hypnosis, a mentor program and the ability to network with leaders in the hypnosis community.
For membership info, please visit: http://www.sceh.us
About APA Division 30
APA Division 30 is devoted to exchanging scientific information, advancing appropriate teaching and research, and developing high standards for the practice of hypnosis. Areas of interest of the membership are diverse, including topics such as mind/body connections; dissociation; hypnosis . medicine, professional and public education.
For membership info, please visit: http://www.apa.org/about/division/div30.aspx
Brochure


Download and print our two page marketing brochure (PDF).
Questions
Email info@sceh.us, call 617-744 - 9857 or visit: www.sceh.us/2018-midyear-workshops