Members Area
Welcome to the SCEH Members Area. This area contains materials that are provided as a service to our members only, and are part of the benefits of membership. Click here to apply for membership.
Members: To access the features below please log in at the top right of the screen with your username and password. Your username is the first initial of your first name followed by your complete last name. If you have forgotten your password please contact the SCEH Central Office or use the Forgot Password link at the log in page.
1. Your Profile - you may make updates to your information and pay annual dues
2. A Member Directory - providing a great resource to network with colleagues
3. FOCUS Newsletter - the Society's member newsletter. Read a sample issue, below.
4. Online Access to the Society's official journal, The International Journal of Clinical and Experimental Hypnosis as well as access to the American Journal of Clinical Hypnosis, the official journal of the American Society of Clinical Hypnosis. You must be logged in to access these pages.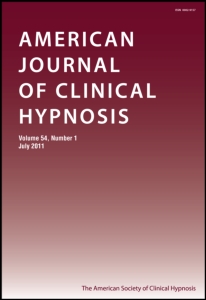 Editing Your Profile
You may log in to the members area at any time to update your profile. To edit your profile please follow these instructions:
1. Go to My Profile from the Members Area navigation bar
2. Cick Edit in the upper right side of the screen above your profile
3. Make any changes to your data, as needed.
4. If you wish to hide any of the data from the Member Directory, please be sure the check box next to that item is checked.
5. Click Save at the bottom.
**You may also pay dues using the Pay Annual Dues link. Please note that this link is always active. You should first scroll down your profile to see your Membership Expiration date before paying your dues. You will also continue to receive an annual dues notice in the mail.
Member Directory
The Member Directory is a great resource for networking with colleagues and for finding referrals. To search for a provider by Keyword use the Keyword Search box above the directory listing, on the right. If you are searching for someone by state, for example, type in Rhode Island and all members from Rhode Island will appear.