67th Annual Workhops & Scientific Program
October 6-10, 2016
Boston, MA - Hilton Boston/Dedham Hotel & William James College
The Future of Clinical and Experimental Hypnosis in the Era of Health Care Reform
Mark your calendar and plan to attend! Learn more.
Call for Papers now underway.
The Society is now accepting proposals for Advanced Workshops, Scientific Papers, Panels, Symposia and Posters.
Submission deadline: March 15, 2016

Time to Renew
Already renewed? Thank you for your support of SCEH.
Still need to renew? We need your support and don't want to lose you as a member.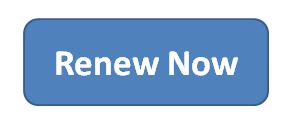 Your participation in the Society is important. With your help, SCEH can continue to promote the clinical and scientific uses of hypnosis, but more importantly, to be of service to our members.
Please renew now, online or by mail. To renew online, just login using the blue button top right.
Forgot your password? Click on the previous link, enter the email you use for SCEH and your password will be sent to you. Call our office if you need assistance.
Need help to log in? View our guide.
Member News
SCEH is looking for Member News for our next newsletter. Send your news to: Focus@sceh.us to share your information with your colleagues.
2
015 Conference Receives High Marks
SCEH recently completed its 66th Annual Workshops and Scientific Session: Hypnosis for the Professionally Curious from September 30 - October 4, 2015 in Orlando, Florida. Read a conference report with photos in our newsletter. View conference details.

---
Members Only Content
Please log-in at the top of the page to access your profile, search for fellow members, and access journals.
______________________
Interested in Joining?
Prospective members - Explore membership benefits and requirements using this link:

______________________
---
Past FOCUS issues may be found under Journals & News
______________________
Looking for a clinician
who specializes in
clinical hypnosis?
See our Referrals page or visit www.societiesofhypnosis.com
---
Looking for more hypnosis resources?

---

A Constituent of the
International Society of Hypnosis
---

An affiliate of the
American Association for the Advancement of Science