2018 SCEH Annual Conference
69th Annual Workshops & Scientific Program
Hypnosis in Integrated/Integrative Healthcare: Collaborative, Connected and Creative Approaches
October 10-14, 2018

Embassy Suites by Hilton Convention Center Las Vegas
Las Vegas, Nevada

Introductory, Skills and Advanced Workshops plus Scientific Session. Workshops meet accepted Standards of Training in Clinical Hypnosis.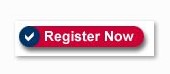 Event Details: Bookmark this Conference Event Page for the latest information. Full details and conference brochure coming soon.

Hotel Accommodations: Now open - visit our Site and Accommodations Las Vegas page to reserve your rooms now.
Call for Papers - Posters still being accepted on a rolling basis through August 15.

Conference Theme
The 2018 Annual Meeting will celebrate the place of "Hypnosis in Integrated/Integrative Healthcare" and highlight the expanded integration of hypnosis into medical and mental healthcare settings. In addition, the meeting will showcase the collaboration between hypnosis practitioners and the complementary healthcare practitioners. The meeting will also include scientific presentations on the "Evidence Base of Clinical Hypnosis."
Workshops and Scientific Program

Workshops
                         Advanced Agenda         Advanced Workshop Descriptions 

SCEH Scientific Program
Keynotes and Symposia

We are pleased to announce the following keynote presentations and speakers for this year's conference in Las Vegas.


Keynote Sessions (alpha order)

Gary Elkins, PhD, ABPP, ABPH -- Hypnotic Relaxation Therapy: Research and the Future of Integrative Medicine
Roxanne Erickson Klein, PhD -- It's About Time! Erickson & Hypnosis: Past, Present, and Future
Elvira Lang, MD, FSIR, FSCEH -- Hypnosis in the Age of Value-Based Medicine
David Patterson, PhD, ABPH -- Hypnosis, Zen and Suffering
Michael Yapko, PhD -- Mood and Medicine: Depression's Stranglehold on Healthcare

Symposia

• From Training to Practicing Hypnosis in Integrative Medicine: An Empirical Case Series with Lindsey C. McKernan. PhD; David Patterson, PhD; Landrew S. Sevel, PhD; Danielle M. Dorn, PhD; Alexandra Chadderdon, PhD, and Shelby Reyes, PhD.

• Assessing Hypnotizability in a Clinical Setting with Gary Elkins, PhD, Elvira Lang, MD, and John Alexander, PhD.

• Hypnosis and Memory with Michael Yapko PhD; Arreed Barabasz, PhD; Janna Henning, JD, PsyD; Richard Kluft, MD, and Shelagh Freedman, MA.

Who Should Attend
Our meeting brings together top experts in the field of hypnosis to share the latest in both research and clinical applications of hypnosis. The program is designed for Psychologists, Physicians, Social Workers, Licensed Counselors, Dentists, Chiropractors, Master's level Nurses and Clinical Nurse Practitioners, other Master's level licensed mental health and healthcare professionals, and clinical and experimental researchers in the field of hypnosis.
Session topics are varied, and in the past have included topics like the following: providing a definition of hypnosis; reviewing clinical applications of hypnosis; reviewing the latest in hypnosis research; medical hypnosis and its uses; hypnosis for pain management, hypnosis for ADHD, PTSD, hypnosis treatment for hot flashes, anxiety and substance abuse; using hypnosis in health care settings; reviewing clinical applications of alert hypnosis; hypnotizability; hypnosis and mind-body communication, mindfulness; and meditation; reviewing ego state therapy, trance, virtual reality hypnosis; hypnosis and dissociation; hypnosis and mind-body approaches. Workshops and training is offered at the introductory, intermediate and advanced levels.
Continuing Education - CE Credit
Continuing Education (CE) credits are provided by the Institute for Continuing Education. The SCEH Annual Conference typically includes:
Continuing education credit for this event is co-sponsored by the Society for Clinical and Experimental Hypnosis and The Institute for Continuing Education. Continuing education credit is awarded on a session-by-session basis, with full attendance required for the sessions attended. Partial session credit is not offered. There is no processing fee for continuing education credit. Attendees should pick up CE packets at registration. CE verification will be mailed to CE applicants following the Conference. If you have questions regarding the program, continuing education, learning objectives, presenters, or for grievance issues, contact The Institute at: 251-990-5030; e-mail: instconted@aol.com.

It is the responsibility of attendees to check with their licensing/certification board to determine if CE credit offered by The Institute for Continuing Education will meet their boards' regulations. The Institute for Continuing Educations holds no CE provider status with boards outside the United States.

To receive CE credit, attendees must complete all CE forms, sign in/out daily at designated locations, and submit an evaluation of sessions attended.
More information to follow.

Conference Hotel


Embassy Suites by Hilton
Convention Center Las Vegas
3600 Paradise Road | Las Vegas, NV 89169
Main: 702-893-8000 | Fax: 702-893-0378
We have secured a discounted room block and special rate of $119 for the SCEH 2018 Annual Conference. Please use the instructions outlined in the link that follows to ensure you get this rate and are included in our room block. View Site and Accommodations details and reserve a room now. We encourage all conference attendees to stay at the conference hotel. Thank you.

Event Registration
Registration will open in June. Bookmark this page and check back for updates.

Consent to Use of Photographic Images
Registration and attendance at, or participation in, SCEH meetings and other activities constitutes an agreement by the registrant to the use and distribution of the registrant or attendee's image or voice in photographs, videotapes, electronic reproductions and audiotapes of such events and activities by SCEH or workshop co-sponsors.
Committee
SCEH wishes to express its gratitude for the planning work of our Conference Committee. The Committee invites your participation in this year's program and looks forward to a very successful event.
Overall Meeting Chairs: Janna Henning, JD, PsyD and Carolyn Daitch, PhD

Scientific Meeting Co-Chairs: Zoltan Kekecs, PhD and Shelagh Freedman, PhD candidate

Introductory Workshop Co-Chairs: Eric Willmarth, PhD and Paul Larson, PhD

Skills /Intermediate Workshops Co-Chairs: Don Moss, PhD

Advanced Workshops Co-Chairs: Ciara Christensen, PhD and David Reid, PsyD


Social Media and Conference Hashtag

The hashtag for the conference is: #SCEH2018. Please use it in all social media references to our event. Thank you.

#SCEH2018 is the 2018 Conference of the Society for Clinical & Experimental Hypnosis (SCEH). Conference details: www.sceh.us/2018-conference
Latest Updates

Please bookmark this page for the latest information or stay tuned to our emails. If you are not on our mailing list, please see our home page to sign up to receive alerts about our programs and events..
Read about Prior Conferences

Curious to learn more about our conferences? Read recaps and view photos from previous events in our Focus Newsletter.

Trying to Log in But Forgot your Password?
You will need to have a SCEH account to register for our event.
Forgot your password? Click on the previous link, enter the email you use for SCEH and your password will be sent to you. Call our office if you need assistance.
Need help to log in? View our guide.
---
Founded in 1949, the Society for Clinical and Experimental Hypnosis (SCEH) is an international organization of psychologists, psychiatrists, physicians, dentists, social workers, licensed counselors and nurses who are dedicated to the highest level of scientific inquiry and the conscientious application of hypnosis in clinical and medical settings.