Register Now for SCEH 2016 Conference in Boston
Register Now for our 2016 Annual Conference in Boston This October


67th Annual Workshops and Scientific Program

The Future of Clinical and Experimental Hypnosis in the Era of Health Care Reform
October 6-10, 2016
Hilton Boston/Dedham & William James College (just 20 minutes outside Boston)
Details: www.sceh.us/2016-conference
#SCEH2016




 







  




View meeting details, including agendas and session descriptions in our conference brochure.









Varied Program for Professionals at All Levels


Workshops are designed to teach participants hypnotic theory and practical techniques for immediate use in professional practice. Lectures, audiovisual presentations, and skill-practice groups are featured. Join us as internationally known authorities share the latest research on clinical hypnosis, including keynotes, research presentations and symposia.
Keynote Speakers
Nicholas A Covino, PsyD, President, William James College, Newton, MA
Topic: A Role for Hypnosis in Light of Health Care Reform
James Carmody PhD, Associate Professor of Medicine, University of Massachusetts Medical School, Worcester, MA


Topic:

Being in the Moment: Mindfulness Eases the Anxiety of Being Human
Terence M. Keane, PhD, Associate Chief of Staff and Division Director, Behavioral Science Division, U.S. Department of Veterans Affairs and professor of Psychiatry and Assistant Dean for Research at Boston University School of Medicine, Boston, MA
Topic: Recent Advances in the Psychological Treatment of PTSD
Guy H. Montgomery, PhD

, Icahn School of Medicine at Mount Sinai, Department of Oncological Sciences, Cancer Prevention and Control

Topic:

Hypnosis in Cancer Care: Past, Present and Future
Steven Jay Lynn, PhD, Professor, Psychology Department, Binghamton University (SUNY), Binghamton, NY


Topic:

Toward an Integrative Model of Hypnosis: My Personal Journey
Banquet Speaker

Elvira V. Lang, MD, FSIR, FSCEH, CEO, Comfort Talk® and Former Associate Professor of Radiology, Harvard Medical School.
Topic: Training Thousands?
CE/CME Credits:
Multiple registration options allow you to get the CE/CME credits you need. View conference details.
Two Ways to Register
Register online at 67th Annual Workshops and Scientific Session - Boston or complete and mail in the registration form found on Page 45 of our conference brochure.
Take Advantage of Early Conference Pricing:
Lock in early conference rates by registering now. Registration prices increase after September 5th. Columbus Day is a busy holiday weekend in New England and we expect to sell out early.


Make Your Room Reservations Early
You are encouraged to make your hotel reservations as soon as possible to obtain our special conference rate. Our Special rate is only available until our room block is filled or September 5, whichever comes first. View hotel details.
Questions? Email us at [email protected]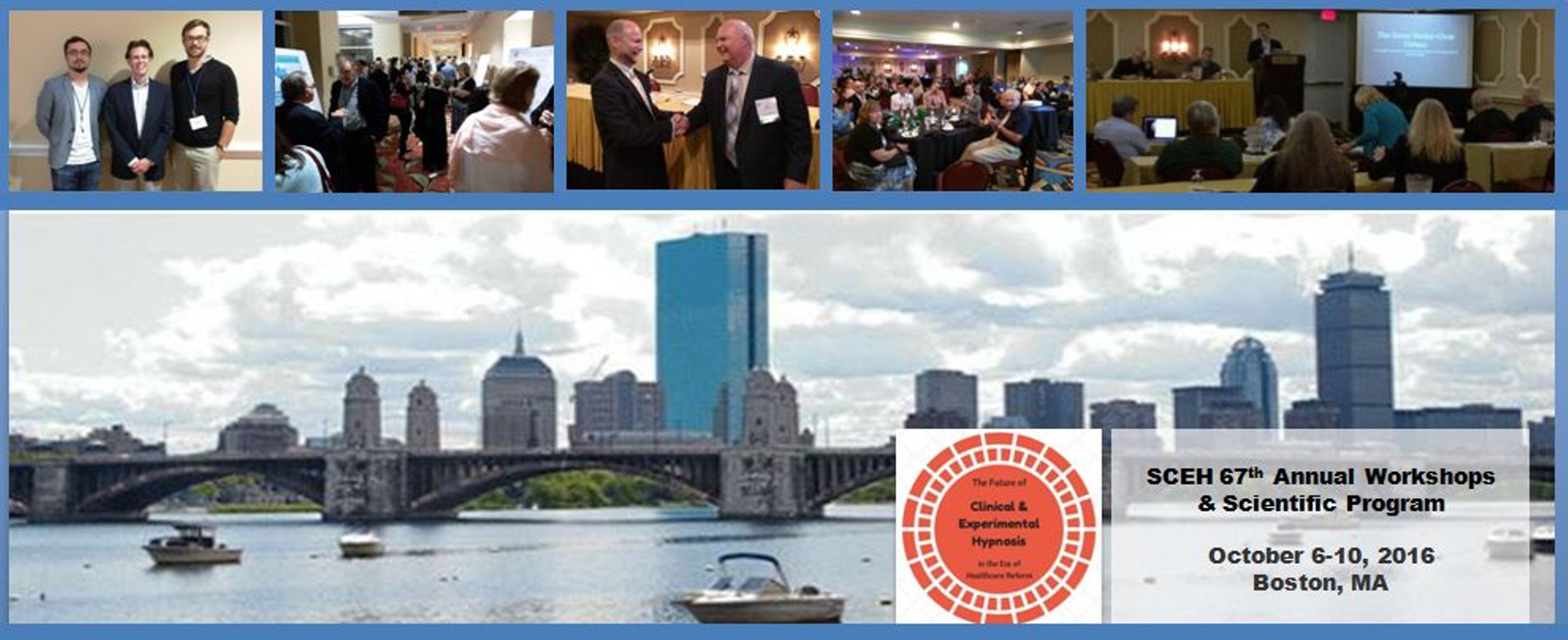 Share this post: