2017 Call for Papers Extended to March 15, 2017
2017 Call for Papers Extended to March 15, 2017
Workshops, Scientific Presentations & Poster Submissions Invited
The Society for Clinical and Experimental Hypnosis (SCEH) invites submissions for its 2017 Annual Conference as follows:.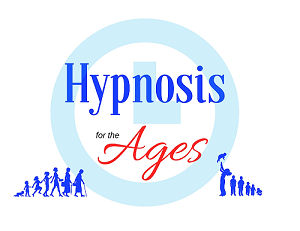 68th Annual Workshops & Scientific Program
October 25-29, 2017
Holiday Inn Chicago Mart Plaza River North & The Chicago School for Professional Psychology
Chicago, IL
Clinical hypnosis has relevance for each stage in the human life cycle. The "Hypnosis for the Ages" conference will feature keynotes, symposia, and workshops on Pediatric and Adolescent Applications of Hypnosis, Current Approaches to Hypnosis in Geriatrics and End of Life Care, and Highlights in the History of Hypnosis. The meeting will also include scientific presentations on the Evidence-Base of Medical Hypnosis.
We are excited about our 2017 conference format and our venue, The Chicago School for Professional Psychology. We plan to explore some new and varied topics from the leading minds of hypnosis, while providing attendees with an opportunity to earn CE/CME credits, network with colleagues and engage in vibrant debate on the leading issues of the day.
Deadline for proposals extended to: March 15, 2017.
Please use our online submission forms to submit your proposal. Complete details can be found here:
Please share this with colleagues who may be interested. Thank you.

2017 Conference Committee
SCEH wishes to express its gratitude for the planning efforts now underway by our 2017 Conference Committee. The Committee invites your participation in this year's program and looks forward to a very successful event.
Overall Meeting Chairs: Donald Moss, PhD and Janna Henning, JD, PsyD
Scientific Meeting Co-Chairs: Zoltan Kekecs, PhD and Shelagh Freedman, PhD candidate
Introductory Workshop Co-Chairs: Eric Willmarth, PhD and Lisa Lombard, PhD
Skills Workshops Co-Chairs: Scott Hoye, PsyD & John Mohl, PhD
Advanced Workshops Co-Chairs: Ciara Christensen, PhD and David Reid, PsyD
#SCEH2017 #HypnosisWorkshops #MedicalHypnosis #ClinicalHypnosis #HypnosisResearch #CallforPapers
Share this post: