68th Annual Workshops and Scientific Program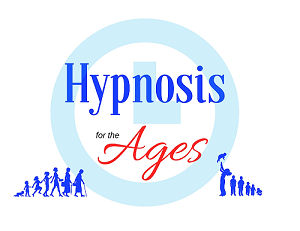 Hypnosis for the Ages

October 25-29, 2017

Holiday Inn Chicago Mart Plaza River North and the Chicago School of Professional Psychology
Chicago, IL (connected via walkway)
#SCEH2017
Registration to open July 1.
We are now finalizing our conference brochure and expect to open registration on or around July 1st. Please check back then, or join our mailing list to receive our email announcements.
Hotel Reservations Workshops & Scientific Program Conference Theme Keynotes Who Should Attend

Site & Accommodations Continuing Education - CE Credits Call for Posters Conference Committee Additional Details
Hypnosis for the Ages Conference Theme

The 2017 Annual Meeting of the Society for Clinical and Experimental Hypnosis will celebrate that hypnosis is "for the Ages" Modern hypnosis has a 300-year history; it is a therapy for the ages!
Clinical hypnosis has relevance for each stage in the human life cycle. The "Hypnosis for the Ages" conference will feature keynotes, symposia, and workshops on Pediatric and Adolescent Applications of Hypnosis, Current Approaches to Hypnosis in Geriatrics and End of Life Care, and Highlights in the History of Hypnosis. The meeting will also include scientific presentations on the Evidence-Base of Medical Hypnosis.
2017 Keynotes (alpha order)

We are pleased to announce the following keynote presentations and speakers for this year's conference in Chicago.

Arreed Barabasz, EdD, PhD, ABPP, Washington State University, Pullman, WA
Topic: Humor in Psychotherapy
BANQUET SPEAKER
Melanie Brown, MD, MSE, FAAP, Children's Hospitals and Clinics of Minnesota and The University of Chicago, Chicago, IL
Topic: An Integrative Approach to Pediatric Pain Management
James Gerhart, PhD,

Department of Behavioral Sciences, Rush Medical College, Chicago, IL with co-presenter

Sean O'Mahony, MB, BCh, BAO, MS, FAAHPM, Section Director, Palliative Medicine, Rush University Medical Center, Chicago, IL
Topic: Workforce Resiliency for Palliative Medicine Teams
Amir Raz, PhD, ABPH, McGill/Chapman University, Montreal, QC, Canada
Topic: On Hypnosis and Science
Pierre Rainville, PhD, Université de Montréal, Montréal, Québec, Canada
Topic: Pavlov Meets the Zen Brain: Mindfulness in the Fear of Pain
David Spiegel, MD, Department of Psychiatry & Behavioral Sciences, Stanford University School of Medicine, Palo Alto, CA
Topic: Tranceformation: Hypnosis in Brain and Body
Workshops & Scientific Program
SCEH Annual Workshops
By tradition, SCEH offers introductory, skills building/intermediate and advanced level workshops. Workshops are scientifically-based and of the highest teaching quality. Most workshops include demonstrations and/or practica or other experiential components and are led by leaders in the field.

Introductory (Basic) Workshop in Hypnosis - taken as a cohort

Skills Workshops (Intermediate to Advanced) - choose from a selection of topics,designed to sharpen your skills or be used toward certification requirements

Advanced Workshops in Hypnosis - choose from a selection of full day, half day and quarter day concurrent session

Workshops Agenda
The Scientific Program features presentations or symposia that address empirical issues in hypnosis research and practice and related areas. Research presentations shine the light on novel empirically-based findings, including experimental studies, case reports, clinical trials, meta-analyses, and systematic reviews. Symposia bring together top notch researchers as they critically discuss empirical findings pertaining to a specific theme of relevance to the hypnosis community. Many symposia integrate research and practice or draw upon research in psychology, psychiatry, or neuroscience to highlight issues that improve our understanding of hypnosis. Our poster session provides another glimpse into the latest research in the field.
Scientific Program (general session)
Who Should Attend

Our meeting brings together top experts in the field of hypnosis to share the latest in both research and clinical applications of hypnosis. The program is designed for Psychologists, Physicians, Social Workers, Dentists, Chiropractors, Master's level Nurses and Clinical Nurse Practitioners, other Master's level licensed mental health and healthcare professionals, and clinical and experimental researchers in the field of hypnosis.
Session topics are varied, and have included the following: providing a definition of hypnosis; reviewing clinical applications of hypnosis; reviewing the latest in hypnosis research; medical hypnosis and its uses; discussing hypnosis for pain management, hypnosis for ADHD, PTSD, hypnosis treatment for hot flashes, anxiety and substance abuse; discussing hypnosis in health care settings; reviewing clinical applications of alert hypnosis; discussing hypnotizability; discussing hypnosis and mind-body communication, mindfulness; and meditation; reviewing ego state therapy, trance, virtual reality hypnosis; discussing hypnosis and dissociation; discussing hypnosis and mind-body approaches.

Continuing Education (CE) credits are provided by the Institute for Continuing Education. The SCEH Annual Conference typically includes:
Site & Accommodations
The meeting program will be held in two locations -- the Holiday Inn Chicago Mart Plaza River North and the Chicago School of Professional Psychology (connected via walkway). We have secured a block of rooms at the Holiday Inn Chicago Mart Plaza River North for conference attendees. View Site and Accommodations details.
Call for Posters

We will continue to accept posters on a rolling basis. We invite researchers and clinicians to submit posters addressing empirical issues in the science of hypnosis and related topics. We particularly invite submissions on applications of hypnosis for each stage of life. Aside from empirical work, we also invite the submission of abstracts of rigorously conducted case studies, case series, and critical reviews. View details and access our online submission forms.
2017 Conference Committee

SCEH wishes to express its gratitude for the planning efforts now underway by our 2017 Conference Committee. The Committee invites your participation in this year's program. and looks forward to a very successful event.
Overall Meeting Chairs:
Donald Moss, PhD and
Janna Henning, JD, PsyD
Scientific Meeting Co-Chairs:
Zoltan Kekecs, PhD and
Shelagh Freedman, PhD candidate
Introductory Workshop Co-Chairs:
Eric Willmarth, PhD and
Lisa Lombard, PhD
Skills Workshops Co-Chairs:
Scott Hoye, PsyD &
John Mohl, PhD
Advanced Workshops Co-Chairs:
Ciara Christensen, PhD and
David Reid, PsyD
Additional Details
Social Media and Conference Hashtag
The hashtag for the conference is: #SCEH2017. Please use it in all social media references to our event. Thank you.

#SCEH2017 is the 2017 Conference of the Society for Clinical & Experimental Hypnosis (SCEH). Conference details: www.sceh.us/2017-conference
Conference Program
We anticipate announcing our full conference program on or before July 1. Please bookmark this page for the latest information or stay tuned to our emails. If you are not on our mailing list, please see our home page to sign up to receive alerts about our programs and events..
Read a Recap of Prior Conference
Curious to learn more about our conferences? Read recaps and view photos from our 2016 and 2015 conferences in our Focus Newsletter (PDFs)
Trying to Log in But Forgot your Password?
Forgot your password? Click on the previous link, enter the email you use for SCEH and your password will be sent to you. Call our office if you need assistance.
Need help to log in? View our guide.
---
Founded in 1949, the Society for Clinical and Experimental Hypnosis (SCEH) is an international organization of psychologists, psychiatrists, physicians, dentists, social workers and nurses who are dedicated to the highest level of scientific inquiry and the conscientious application of hypnosis in clinical and medical settings.

Learn more about the benefits of becoming a member.