Accepted Posters
The following posters have been accepted for the SCEH 2020 Annual Conference.  Posters are listed in alpha order by primary author name.
Managing Chronic Pain with Hypnosis: Possibilities for Patients on Opioid Maintenance Treatment

Casey Applegate-Aguilar, MA, MS
Feasibility of Attention Restoration Theory-Driven Hypnotherapy for Fatigue in Cancer Survivors

Mattie Biggs, BA; Joshua Rhodes, BS; Britini Hester; Gary Elkins, PhD and Kimberly Zimmerman, PhD -- Baylor University, Waco, TX USA
Theoretical Model of a Hypnosis-Based Intervention to Increase Physical Activity Behavior among Aging Women

Morgan Snyder, MA and Gary Elkins, PhD, Baylor University, Waco, TX, USA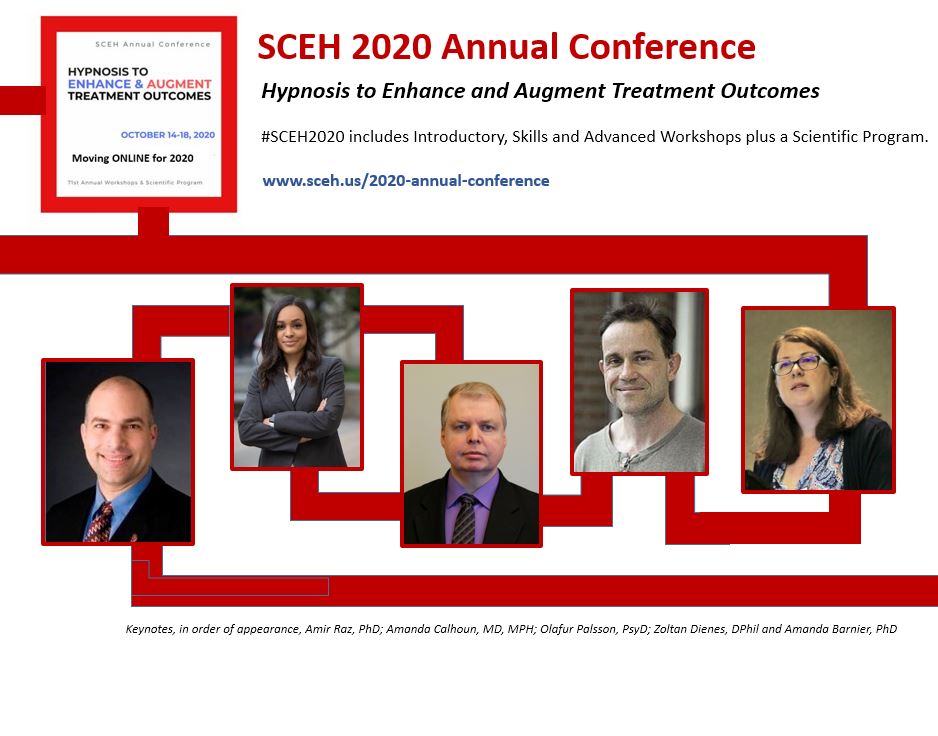 71st Annual Workshops and Scientific Program

Hypnosis to Enhance and Augment Treatment Outcomes
October 14-18, 2020 - online for 2020!
#SCEH2020
Event details