Workshop Descriptions
Introductory Workshop: Foundations of Clinical and Applied Hypnosis

For hundreds of years, hypnosis has been a powerful tool that has allowed medical and psychological providers a means to assist their patients or clients. This course follows established Standards of Training to provide students with a basic background and understanding to begin using hypnosis within the context of their own scope of practice.
In addition to reviewing a brief history of hypnosis, this course will introduce students to the steps to facilitate a hypnotic state along with various types of suggestions for positive therapeutic change. Emphasis will be placed on how to integrate these skills into clinical practice or apply to research models.  This workshop will include live demonstrations, videos, PowerPoint lectures and supervised hands-on practice of hypnotic inductions, deepening techniques, suggestions and re-alerting. Each student will have the opportunity to hypnotize and to be hypnotized in the classroom setting.
Introductory Workshop Agenda
Friday Session:  8:30 AM - 6:15 PM

Time

Section

Topic and Activity

8:30 AM

1

Setting expectancies with patient for hypnosis.

Presenting hypnosis to the patient
Correcting myths and preconceptions

9:00 AM

2

 

Describe structure of hypnotic process, including brief pre-hypnotic discussion, goal setting, trance induction, deepening, suggestion and re-alerting.

9:15 AM

3

Demonstrations of various trance inductions.

Eye fixation
Relaxation induction
Body scan
Visualization induction

9:45 AM

4

Discussion of rapport building

10:00 AM

5

Informed consent/scope of practice

10:15 AM

 

Break   

10:30 AM

6

First small group practice:

Rapport building
Induction
Mild suggestion (feeling good, optimistic, relaxed)
Re-alerting
Post-practice discussion

12:00 Noon

 

Lunch

1:15 PM

7

Ego strengthening:

History of ego strengthening
Demonstration of classical ego strengthening
Demonstration of Ericksonian ego strengthening

2:00 PM

8

Deepening techniques:

Discussion of deepening techniques.
Demonstration of deepening techniques

2:45 PM

9

Hypnotic phenomena

Magnet hands
Finger lock
Arm heaviness
Arm levitation

3:15 PM

 

Break

3:30 PM

10

Second small group practice

Induction
Deepening technique
Ego Strengthening
Post-practice discussion

5:00 PM

11

Hypnotic Ability:  Normal Distribution, Factor stability, and Assessment

5:30 PM

12

Neurophysiology of Hypnosis

6:00 PM

13

Review of Day and Discussion of Learning objectives

6:15 PM

 

Friday session ends/ adjourns for the day.
Saturday Session:  8:30 AM - 1:15 PM
8:30 AM

14

Hypnotic Phenomena

Glove anesthesia
Positive and negative hallucinations
Catalepsy
Time distortion
Age regression
Age progression

9:30 AM

15

Third Group practice

Induction
Deepening
Suggestion for one of the hypnotic phenomena
Post-practice discussion

10:3 AM 0

 

Break

10:45 AM

16

Self-hypnosis

How to teach patients to self-hypnotize
Demonstration of teaching self hypnosis

11:15 AM

17

Fourth group practice

Teach subject to self-hypnotize

12:45 PM

18

Next Steps:  Hypnosis Training Opportunities and Certification

1:05 PM

19

Post-test and course evaluation administration

1:15 PM

 

Workshop adjourns.
Learning Outcomes:
 Define hypnosis based on current published definitions of hypnosis
 Identify at least three major figures in the historical development of hypnosis
 Identify at least three major theories of hypnosis
 Identify the major myths and misconceptions regarding hypnosis
 Identify three possible changes associated with hypnosis and memory.
 Cite specific ethical/legal issues involving hypnotic restoration of memories, disqualification of testimony in court, and the "false memory" syndrome
 Cite three key points of hypnosis in a non-technical manner in educating a client or patient about hypnosis
  Summarize two or more important elements in obtaining informed consent regarding the use of hypnosis clinically
  Identify at least five phenomena associated with hypnosis and how they may be utilized in clinical practice and treatment planning
  Summarize at least two reasons for removing suggestions and for re-alerting clients; and demonstrate at least one method for re-alerting from hypnosis
  Define at least six principles of hypnotic induction and suggestion
  Demonstrate a hypnotic induction and provide a therapeutic suggestion to a volunteer client
  Participate in at least three separate hypnotic experiences as subject and as facilitator
  Cite evidence for the long-term stability of hypnotic responsivity and be able to identify the age range when hypnotic responsiveness peaks
  List the traditional "stages of hypnosis"
  Describe at least four traditional methods for deepening or intensifying hypnotic involvement
  Demonstrate skills of teaching self-hypnosis to patients/clients
  Differentiate when one might use a suggestive hypnotic approach and when an insight-oriented or exploratory hypnotic approach might be appropriate
  Identify therapist, patient, and context variables that may contribute to resistance
  Identify the ethical-legal issues and standards for professional conduct in using hypnosis clinically


Intermediate Workshop: Intermediate Training in Clinical and Applied Hypnosis

This workshop will focus on teaching and practicing intermediate level hypnotic techniques including hypnotic inductions, methods of assessment, treatment methods, case conceptualization, and knowledge of current research/theory.  The participants will learn how to utilize hypnotic assessment to choose methods of hypnotic induction, treatment methods, and case conceptualizations that are well suited for their clients unique hypnotic talents, psychophysiological style, and individual psychology.  In particular, participants will learn to integrate mindfulness meditation into their hypnotic repertoire of skills for induction and treatment related goals.    
Emphasis will be on learning and discussing current associated research findings and theoretical perspectives that underlie clinical and experimental phenomena commonly encountered in hypnosis.  Participants will practice hypnotic treatment methods that are used to help clients learn to cope with and/or transcend difficulties with PTSD, acute and chronic medical problems, and common psychological disorders such as depression and anxiety using post hypnotic suggestions and other hypnotic methods.


Intermediate Workshop Agenda
Friday Session:  8:30 AM - 6:15 PM
8:30 AM - Advanced and Specialized Inductions
9:30 AM - Methods of Ego Strengthening
10:15 AM - Break
10:30 AM - First Small Group Practice – Review of Advanced and Specialized Inductions
12:00 Noon - Lunch
1:15 PM -The Nature of Hypnosis and Memory: Principles and Techniques of Age Regression and the Working Through of Trauma
3:15 PM - Break
3:30 PM -Hypnosis in the Treatment of Anxiety and Phobic Disorders
5:00 PM - Second Small Group Practice
6:15 PM - Friday session ends/ adjourn for the day


Saturday Session:  8:30 AM - 1:15 PM
8:30 AM - Use of Metaphors in Hypnosis
9:30 AM -  Third Small Group Practice
10:30 AM - Break
10:45 AM - Hypnotic Treatment of Habit Disorders
11:30 AM - Integrating Hypnosis Into Clinical Practice: Attending to the Pragmatics
12:15 PM - Ethics
1:00 PM - Wrap Up/Course Evaluations
1:15 PM - Workshop adjourns
 Learning Outcomes:
Identify and apply three advanced induction techniques to specific clinical concerns
Identify at least 2 ego strengthening interventions that can be used during hypnosis
Highlight current literature on hypnosis and memory
Identify three techniques for facilitating age regression
Highlight current literature on trauma and methods for modulating emotional reactions that may develop during age regression.
Identify three hypnotic interventions for treating anxiety disorders and provide a rationale for employing these techniques.
Generate a treatment plan for treating anxiety disorders with hypnosis.
Introduce ideas about how to introduce metaphors as a type of hypnotic suggestion
Provide at least two examples of metaphors that might be used with specific clinical
Discuss research literature on use of hypnosis for treating habit disorders
Identify at least three types of hypnotic suggestions/metaphors/interventions for treating habit disorders
Identify at least five potential challenges with hypnosis and interventions to minimize these challenges
Understand and appreciate being hypnotic versus "doing" hypnosis during conversations with clients
Describe ethical-legal issues and standards for professional conduct in  using hypnosis.
Identify professional conduct and legal issues relevant to clinical hypnosis.
Review potential conflicts of interest for utilizing clinical hypnosis
Discuss and review the importance of informed consent when using clinical hypnosis


Advanced
Chronic Pain and the Opioid Crisis: Mind-Body Innovations in Clinical Hypnosis
The 2011 Institute of Medicine report Relieving Pain in America: A Blueprint for Transforming Prevention, Care, Education, and Research estimated that 100 million Americans have chronic pain. Over the last 15 years, the primary reliance on and excessive use of opiate medications has created a serious medical crisis.  The United States, which makes up less than 5% of the world's population, uses 80% of the world's opiates. Numerous studies demonstrate that dependence on opiate medications leads to overwhelming suffering and disability. Treatment of these conditions should engage patients in daily self-care, gradual conditioning, reducing the guarding reflex around painful areas, and activating self-healing resources. Opiates -- especially at high doses -- disconnect the brain from the body in a dissociative process, making self-care and activating self-healing resources more challenging.
 
In this 12.5 hour workshop, you will learn the role that hypnosis can play in facilitating an ideal healing state to assist in healing two common types of chronic pain, namely: low back pain and headache. Participants will discover how hypnosis can facilitate the process of weaning patients off opiate medications, as well as reducing central sensitization.  Dr Weisberg will review the literature and guide the participants through a mixture of didactic and experiential approaches they can use on a daily basis in their clinical practice.
Learning Outcomes:

1.     learn the relationship between chronic pain, central sensitization, and autonomic dysregulation
2.     learn 3 essential messages that must be conveyed to enhance self-healing resources
3.     learn about the process of normal dissociation
4.     learn how dissociation interferes with chronic pain rehabilitation
5.     learn how opiate use compounds the problem of dissociation in chronic pain
6.     learn the relationship between affect tolerance and weaning off of opiate medications
7.     learn the importance of helping patients tolerate sensations in the body
8.     learn at least 2 guiding principles for framing hypnotic interventions for migraine headache versus muscle tension headache.
9.     learn at least 2 hypnotic techniques for directing attention away from the body, and 2 hypnotic techniques for directing attention towards the body
10.   learn why hypnosis is an important modality for accessing subcortically-mediated involuntary processes in chronic pain
11.   learn about the importance of Polyvagal Theory for framing effective hypnotic interventions for treating chronic pain
12.   learn at least 2 hypnotic interventions for the patient with low back pain
13.   learn at least 2 hypnotic interventions for the patient with headache
Instructor Bios
(Listed in alpha order)


Janna Henning, JD, PsyD, FT    (Introductory and Intermediate Workshops)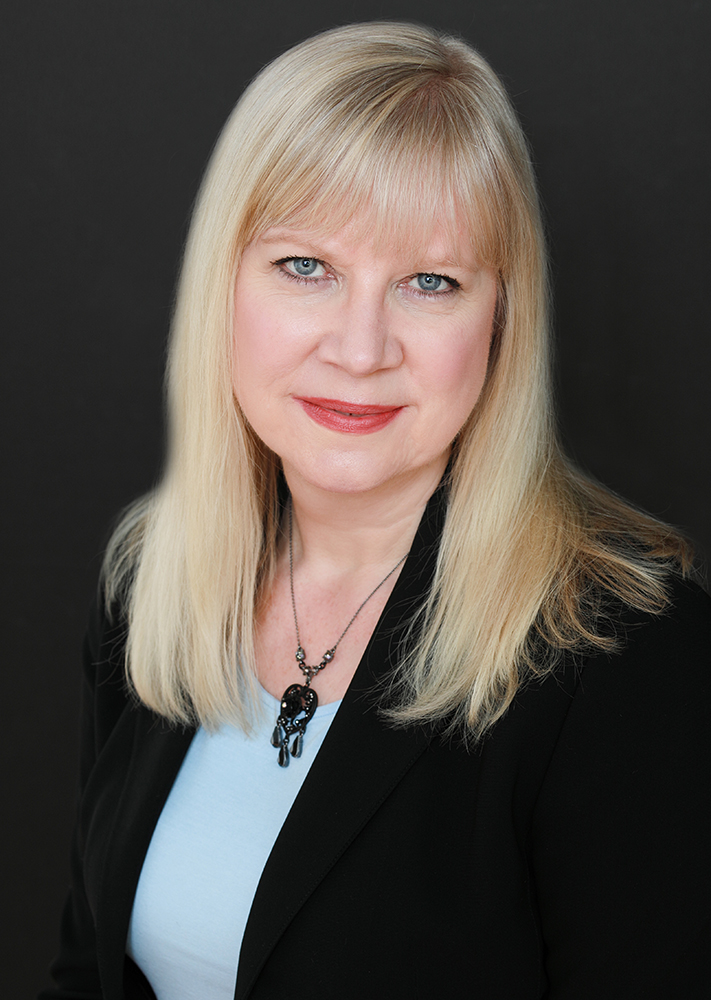 Janna A. Henning, JD, PsyD, FT, is a licensed clinical psychologist, educator, and researcher who specializes in traumatic stress, dissociative disorders, chronic and life-threatening illness, and death, dying, bereavement, and loss. She is a Professor in the Doctor of Clinical Psychology Program at Adler University in Chicago, and the creator and coordinator of its Traumatic Stress Psychology Emphasis. She is President of the Society for Clinical and Experimental Hypnosis and Chairperson of its Constitution and Bylaws Committee.  Henning is also Co-Chair of the Education and Training Committee of Division 56 (Trauma) of the American Psychological Association, a Fellow in Thanatology (Death, Dying and Bereavement) through the Association for Death Education and Counseling, and a member of the clinical faculty for the Portland Institute for Loss and Transition. She has provided clinical services in a wide range of settings, including military centers, hospitals, prison aftercare facilities, and community-based agencies and practices. She works with individuals who have experienced severe traumatic life events, chronic or life-threatening illness, bereavement, or loss in a private practice setting, and provides training and clinical consultation for professionals who serve these populations.


Donald Moss, PhD  (Introductory Workshop)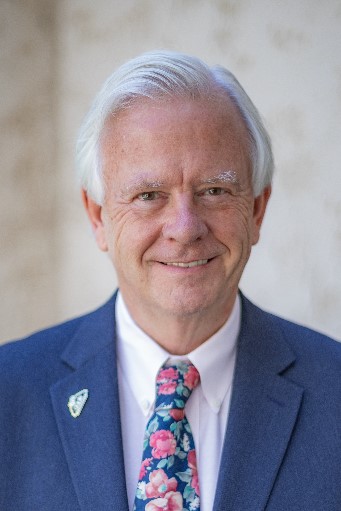 Donald Moss, PhD, BCB, is Dean, College of Integrative Medicine and Health Sciences, at Saybrook University, Oakland, CA.  There he has built training programs in biofeedback, clinical hypnosis, integrative mental health, wellness coaching, and integrative/functional nutrition. Dr. Moss is currently President of the Society for Clinical and Experimental Hypnosis. He is also the ethics chair and international certification chair for the Biofeedback Certification International Alliance.  He has served as president of Division 30 (hypnosis) of the American Psychological Association, and president of the Association for Applied Psychophysiology and Biofeedback (AAPB).D
Dr. Moss has a new book released in July 2018 with co-author Angele McGrady on Integrative Pathways:  Navigating Chronic Illness with a Mind-Body-Spirit Approach (Springer). He also has a book in preparation with co-editor Inna Khazan on Mindfulness, Compassion, and Biofeedback Practice (AAPB) and a book in preparation with co-editor Fredric Shaffer on Physiological Recording Technology and Applications in Biofeedback and Neurofeedback (AAPB).  Moss is co-editor of Foundations of Heart Rate Variability Biofeedback (AAPB, 2016), co-author of Pathways to Illness, Pathways to Health (Springer, 2013), and chief editor of Handbook of Mind-Body Medicine for Primary Care (Sage, 2003) and Humanistic and Transpersonal Psychology (Greenwood, 1998).
David Reid, PsyD  (Intermediate Workshop)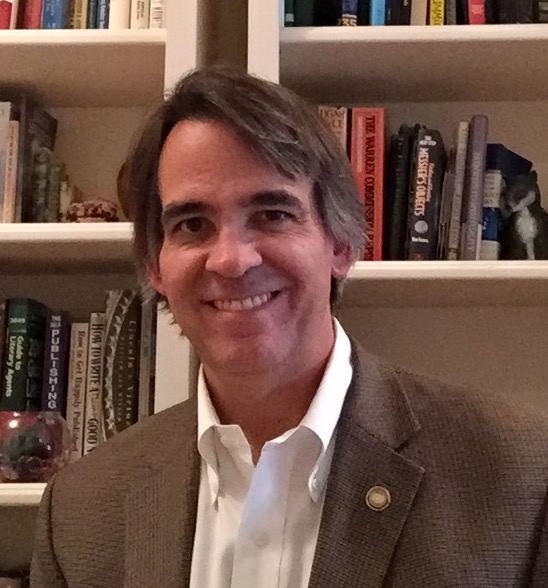 David B. Reid, PsyD is a Licensed Clinical Psychologist, Fellow and Approved Consultant of the American Society of Clinical Hypnosis (ASCH), Award Winning author of Hypnosis for Behavioral Health: Professional's Guide to Expanding Your Practice (Springer Publishing Company), and co-author of Permanent Habit Control: Practitioners' Guide to Using Hypnosis and Other Alternative Health Strategies (Springer Publishing Company). Dr. Reid also serves as a Science Editor for the American Journal of Clinical Hypnosis, and Chairman of the Society for Clinical and Experimental Hypnosis (SCEH) Certification Committee. Dr. Reid has received numerous awards from ASCH and SCEH for his contributions to both societies, as well as his peer-reviewed published papers on clinical hypnosis.  He maintains a private practice at Augusta Psychological Associates in Central Virginia.


Mark B. Weisberg, PhD, ABPP (Advanced Workshop)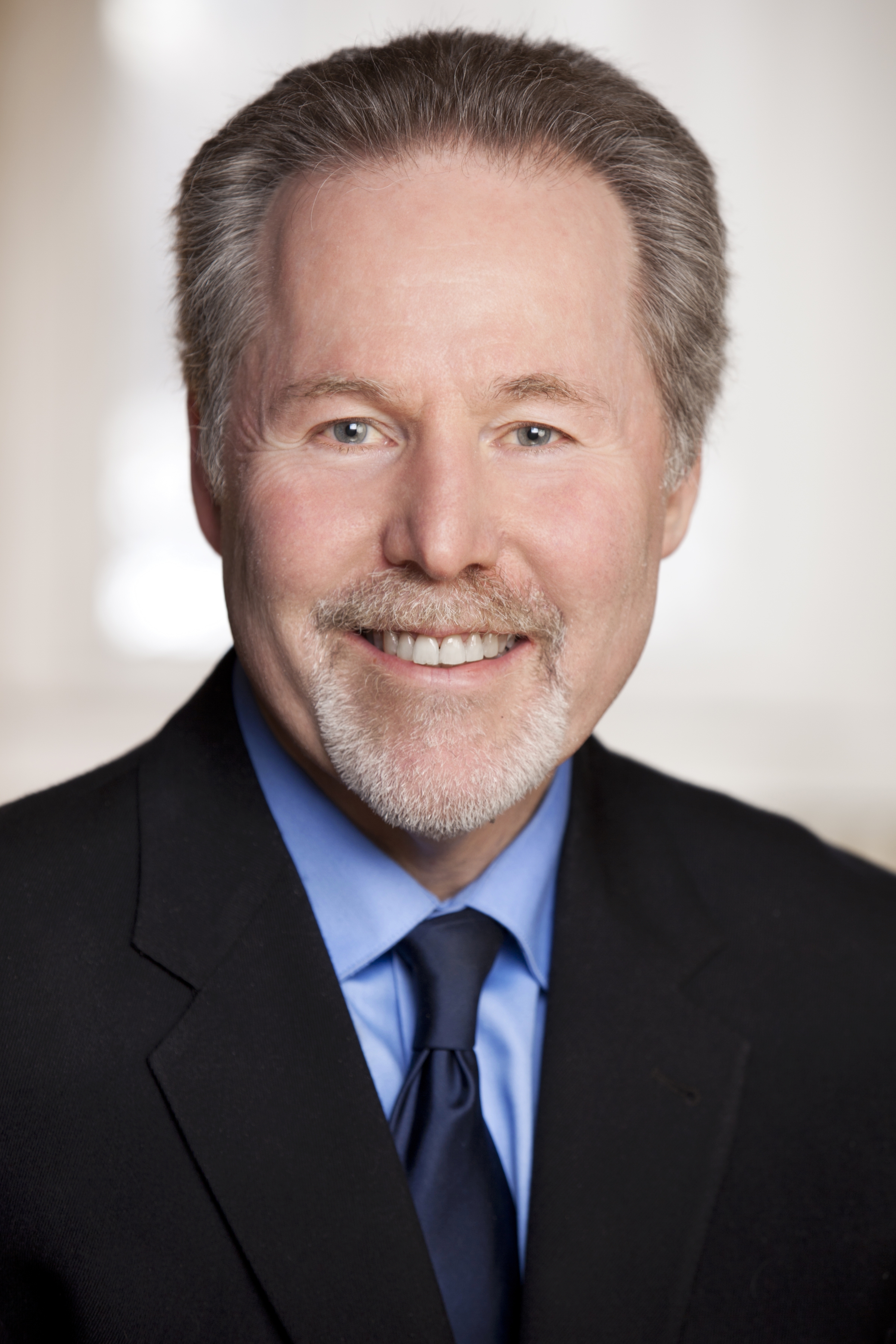 Mark B. Weisberg, PhD, ABPP, is a Board-Certified Clinical Health Psychologist in Minneapolis, Minnesota. He is Adjunct Community Faculty, Academic Health Center, University of Minnesota. Dr. Weisberg is a Fellow of the American Psychological Association and the American Academy of Clinical Health Psychology. He has been involved in clinical practice, writing, and consultation in integrative mind-body medicine for over 25 years, and teaches on related topics nationally and internationally.
 
Dr. Weisberg has been a consultant at the Minnesota Head and Neck Pain Clinic for over 30 years, involved in the treatment of a wide variety of adults and adolescents with back pain, headache, temporomandibular disorders, autoimmune syndromes, and other widespread pain conditions. He is a Fellow and Approved Consultant of ASCH, and has served on the Executive Committee as Secretary, Member at Large, and Vice President. He is also Past President of the Minnesota Society of Clinical Hypnosis.  Dr. Weisberg is the co-author of Trust Your Gut: Get Lasting Healing from IBS and Other Chronic Digestive Problems Without Drugs (Conari Press), a consumer book on integrative treatment of digestive disorders. He also conducts a private psychotherapy and consultation practice in Minneapolis.

Eric K. Willmarth, PhD (Introductory Workshop)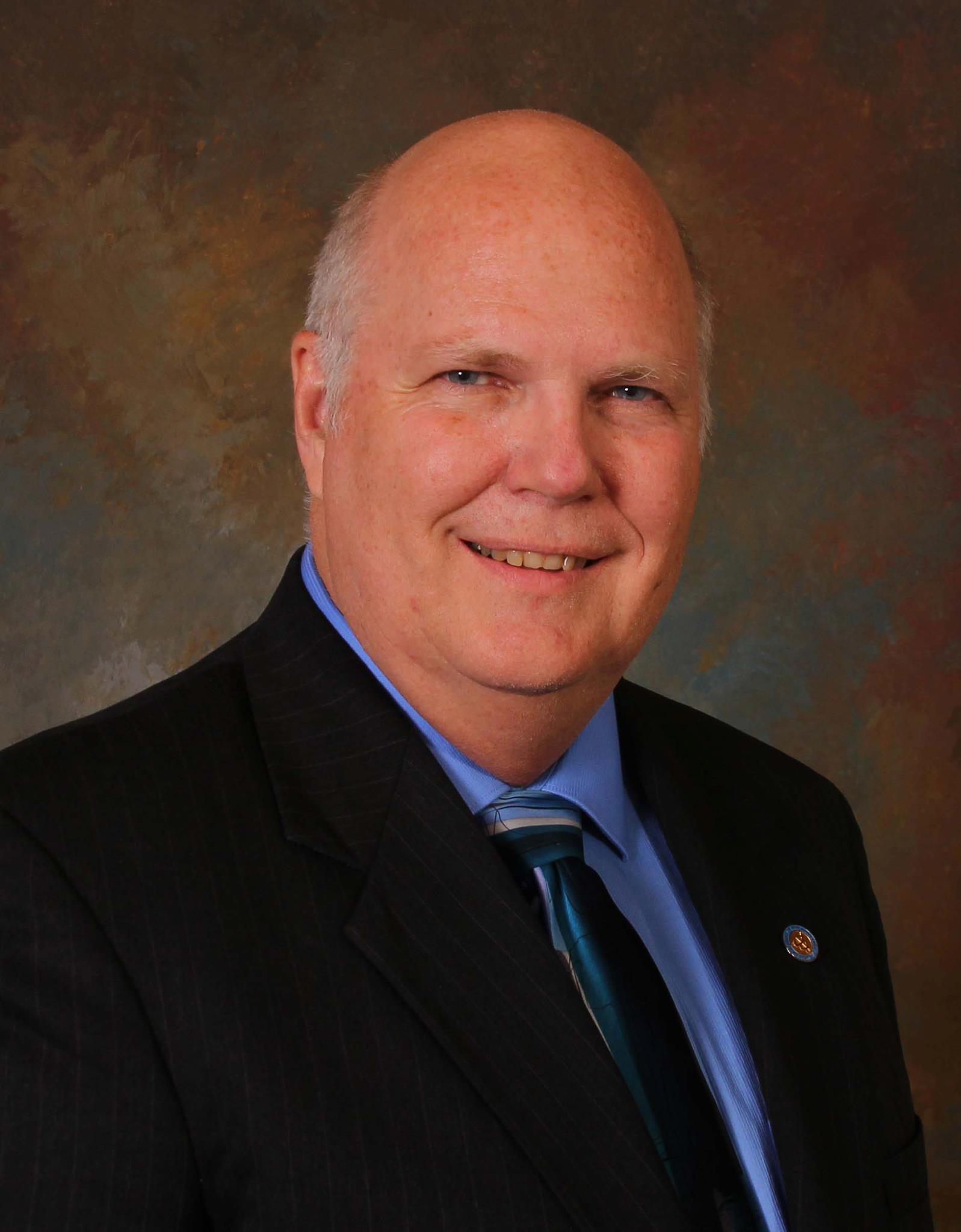 Eric K. Willmarth, PhD is the founder and president of Michigan Behavioral Consultants, P.C. He received his Ph.D. in clinical psychology from the Fielding Graduate University after receiving his Master's Degree from Eastern Michigan University and a Bachelor's Degree from Grand Valley State University.
Dr. Willmarth is a Diplomate of American Academy of Pain Management and is BCIA certified in both Biofeedback and Stress Management Education. He is an approved consultant of the American Society of Clinical Hypnosis and a Fellow of the Society of Clinical and Experimental Hypnosis. Dr. Willmarth is the past president of the Society for Clinical and Experimental Hypnosis, Michigan Society of Clinical Hypnosis, Society for Psychological Hypnosis (APA Div. 30) and Michigan Society of Behavioral Medicine and Biofeedback. He serves as Teaching Faculty for the Saybrook University School of Mind-Body Medicine, teaching courses including Ethics, Contemporary Neuroscience, Psychophysiology, and Beginning and Intermediate courses in Hypnosis and Biofeedback. He serves on the Board of the Behavioral Medicine Research and Training Foundation and is a member of the Council of Representatives for the American Psychological Association.  Specialty areas include work with Chronic Pain and other chronic medical conditions as well as problems such as depression, anxiety, habit disorders, phobias, fibromyalgia and Attention Deficit Disorder.

Breaks and Meals


BREAKS/COFFEE:  On Friday, there are two 15-minute coffee breaks, one mid-morning, one in the afternoon..  On Saturday, there is one 15-minute mid-morning coffee break. See Workshop Schedule above. .
MEALS:  Meals are on your own, and are not included in your conference registration. There are many restaurant located in the Chicago Mart, located across the street.
Pricing
Members of SCEH and APA Division 30, please use member pricing.  Membership status will be verified.
Pricing
Category

Early bird pricing **


Regular pricing

Member
(SCEH/APA Div. 30)

$299

$379

Non-member

$399 

$479

Student member

$150  

$199

 Student non-member

$200

$249
 ** Deadline for early bird pricing: March 26, 2019 at 5:15 EST USA.  Advance registration is required.
Cancellations received on or before March 26, 2019 at 5:00 PM EST USA will be issued a refund, minus a $75 processing fee.
Sorry, no refunds will be made after March 26, 2019. Exceptions will only be granted due to death of participant or immediate family member, severe illness/injury of participant or immediate family member, or the inability of participant to travel due to legal or governmental restrictions/obligations, and will require written notification and appropriate documentation. Registration fees are not transferable to another workshop.
Important Notes
If you wish to join the Society, please complete a membership application BEFORE you register.  Your application will be reviewed, and once accepted, you will be able to register as a member for our events.
If paying by check, please make checks payable to:  Society for Clinical and Experimental Hypnosis
Mail checks to:
2020 Midyear Workshops
Society for Clinical and Experimental Hypnosis
305 Commandants Way – Commoncove Suite 100
Chelsea, MA 02150-4057 USA
ADA
If you require special accommodations to attend, please contact the SCEH office at [email protected].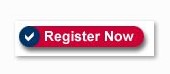 Event Registration will open soon -- meanwhile Save the Date!
...
Register online now.

Login is required.  If you do not yet have an account on our website, you will need to create one.
When completing your registration, you will have the option to pay online with a credit card or mail us a check. Registration is confirmed when payment is received.

As its mission, SCEH exists to promote excellence and progress in scientifically based hypnosis research, education, and clinical practice.  The Society's goal is to grow understanding and clinical applications of hypnosis now and in the future.  SCEH boasts a rich history in hypnosis training and research, and each year presents its Annual Workshops and Scientific Session, now entering its 69th year. As the voice of professional hypnosis, SCEH provides benefits that include: education, the International Journal of Clinical Hypnosis, a mentor program and the ability to network with leaders in the hypnosis community.
About APA Division 30     

APA Division 30 is devoted to exchanging scientific information, advancing appropriate teaching and research, and developing high standards for the practice of hypnosis. Areas of interest of the membership are diverse, including topics such as mind/body connections; dissociation; hypnosis . medicine, professional and public education.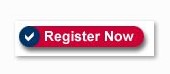 Event Registration will open soon -- meanwhile Save the Date!
Questions
Email [email protected], call 617-744  - 9857 
2020 Midyear Clinical Hypnosis Workshops (Three Tracks)
April 24-25, 2020 (Friday and Saturday)



Chicago School of Professional Psychology,

Chicago, Illinois
hypnosis training workshops, clinical hypnosis in psychotherapy, clinical hypnosis training for medical practitioners,clinical hypnosis training for physicians, clinical hypnosis course,clinical hypnosis workshops, introductory course in clinical hypnosis, introductory workshop in clinical hypnosis, basic hypnosis course, advanced workshops in clinical hypnosis, clinical hypnosis for patients, medical hypnosis, treating patients with clinical hypnosis, clinical hypnosis for medical personnel, using clinical hypnosis in your practice, treatment with hypnosis, advanced training in hypnotherapy, basic training in hypnotherapy, introduction to hypnosis and hypnotherapy